Welcome to the Freedom Fighter 56 Oral History Project. As proud Hungarian-Americans, we are collecting your stories of 1956 to help commemorate the 50th anniversary of this heroic time. Your story will help ensure the spirit of 1956 is captured, and will provide a credible and complete picture for young people learning about this event today.

Second generation Hungarians and families of '56ers, hearing the stories of heroism from their loved ones, have also been deeply inspired by these events and many times greatly influenced. It is for this reason that we created a separate section for the reflections of Families of '56ers.

The interview guide available on the website provides suggested questions for submissions about your 1956 experience and an easy way to submit your story online. Thank you.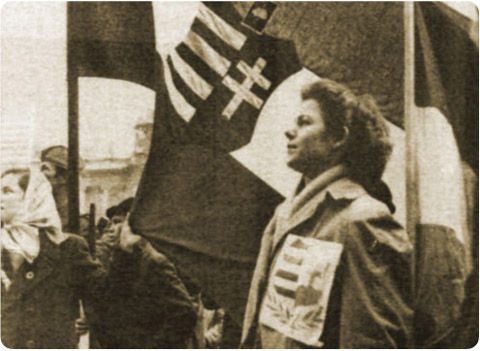 Photo courtesy of International Rescue Committee.